(
reuters
.com)
Yesterday, Evansville got some excellent news in the form of a major announcement...
http://www.courierpress.com/news/2011/sep/13/windmill-turbine-company-bringing-40-jobs-former-w/?partner=popular
GBT
, Global Blade Technology, will be moving into the old plant once occupied by Whirlpool. This is great news for our city as we will now be moving into the forefront of green technology with
GBT's
windmill production. It's also great news for our big blue building along US 41 which has been an icon for Evansville since WWII when it was used by Republic Aviation to construct military airplanes. There really isn't a bad piece of news from yesterday's announcement.
It's no wonder
GBT
selected the old Whirlpool site to set up shop. The building has a vast array of attributes that simply cannot be found along the small fragments of what is suppose to be the future I-69. The building is one of the few buildings large enough to handle windmill production and it's just minutes from downtown.
One of the main perks that
GBT
will enjoy at the new plant is a strong access to rail transportation, something they just would not have had if they would have located along I-69. In fact, they even have a side spur that will go right up to their back door. If you take a look at the map of railroad tracks in Southern Indiana, you will see that both the proposed I-69 corridor as well as the existing US 41 have railroad tracks somewhat close to them...
(
kcdc
.com)
Here is another link that shows the
CSX
route along I-70...
http://www.in.gov/indot/files/MAIN-RR-11_V1.pdf
But there are many differences in the two routes...
1. US 41 AND I-70 are served by
CSX
which is a Class I mainline railroad, while I-69 is served by
ISRR
(Indiana Southern
RailRoad
) and
INRD
(Indiana
RailRoad
Co.) are Class III and Class II secondary lines respectively. This is like trying to ship goods on county
backroads
versus shipping on interstates.
2. US 41 and I-70 are served by a direct route by
CSX
, while I-69 requires freight to be transferred from
ISRR
to
INRD
and then back to
ISRR
.
3. The
CSX
line running parallel to US 41 takes freight all the way to Chicago which is THE main hub line for all rail activity in the U.S. It is believed that the Chicago rail hub is so important that if one train hits the breaks on its route in C
hicago
it will form a cause-and-effect on railroads all the way to Baltimore. This line has been known as the Evansville line even though bigger cities such as Nashville and Chicago are on it...
http://3.bp.blogspot.com/_gCj1Ij_goGk/Stf2eT38ThI/AAAAAAAABnE/GhaflqhW05A/s320/Evansville+and+Terre+Haute+route+map.jpg
Don't get me wrong, we can and should build high speed rail and improved freight rail to
Bloomington
, BUT it should go up US 41 and then over at
Vincenness
. The following website sums up perfectly all of the economic benefits we would enjoy by going through
Vincenness
and Knox County (take a look at that beautiful industrial park going between US 41 and
CSX
)...
http://www.kcdc.com/
Ironically enough, we were given this quote from the above Courier & Press article above...
"The announcement was a testament to the diligence, hard work and preparation the city applied to make the deal possible,
Weinzapfel
said during a news conference at the facility, which was attended by Gov. Mitch Daniels."
This couldn't be any farther from the truth. Both the governor and mayor have fought for I-69 instead of upgrading US 41. The billions upon billions that will be wasted on I-69 should have been used to upgrade our freight and passenger rail tracks and the US 41/I-70 route to both Chicago and Indianapolis as well as Nashville.
We have been told time and time again by I-69 supporters that this interstate is necessary for job creation, yet it is US 41, not I-69, that is producing.
GBT
now joins Toyota along US 41, who was the company responsible for bringing in North American Lighting that I-69 supporters are trying to take credit for.
While Mitch Daniels took a short drive down I-70 and US 41 to Evansville this past week, I hope he saw all of the great things happening along the corridor. I hope he saw the economic impact that has taken place as a result of a strong
CSX
rail line paired with a strong and historic US 41. That is what will create jobs, not wasting $5 billion plus on an interstate through nowhere.
Let's build on
GBT's
commitment, let's invest in rails along US 41!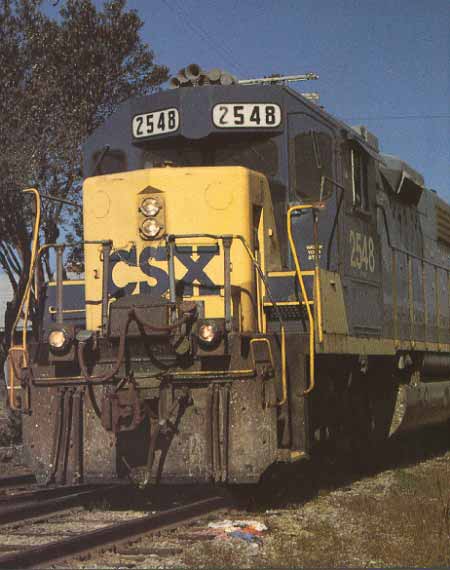 (
greenfrog
.com)